Three GREAT earning strategies!
Spending your time learning about earning online is important, finding and properly using well-managed earning sites is extremely important, but so is following a good earning strategy and setting clear goals for yourself. Take it from someone who spent years jumping from one site to the next, there is a lot of value in following a plan, celebrating achieving your goals along the way, and ultimately earning more, and using your time more effectively.
Below is a brief summary of one of the three current top online earning strategies I have recently come across, largely inspired by following others who have been very successful online. I am personally working on all 3 strategies at the same time, but if you are new to the world of online earning, I would suggest starting off and focusing on the one that appeals to you the most and start focusing on it. All of the sites listed within all 3 strategies can be found in the Downline Builder section of the Ultimate Downline System. BE SURE TO UPDATE TO YOUR OWN REF LINKS FOR EACH SITE.
Below you will also have the option to join (and copy) seperate mailing lists for each of the earning strategies.
Earning Strategy 2 – The Murphy ($0-$1000 Method)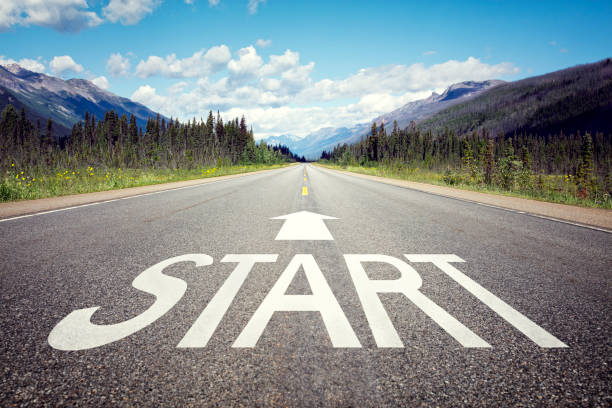 The goal of this method is to allow anyone to build-up to earning at least $1000 online (and much more), while again starting with $0 funds out-of-pocket.
Step 1: Join TimeBucks (strongly suggested), or any other GPT (Get-Paid-To) website you prefer (via the Downline Builder). There are a few trusted and paying ones listed that have all paid me including PrizeRebel; SuperpayMe and InstaGC.
Step 2: Our first goal is to reach $10 in earnings. TimeBucks (TB) is my personal favorite as it offers MANY ways to earn and pays you automatically every week once you reach the $10 level. Feel free to check out my reviews and videos on how best to maximize earnings on TimeBucks. You can also earn from a combination of TB and other GPT sites. The goal is just to get to that initial $10 mark.
Step 3: Join LeadsLeap (LL) for Free. As a free member — you will be able to import, or create, your own lead capture page, which you will be using in order to start 'building your list' and so get people to follow you on this strategy. As an upgraded member (optional) — you will be able to import, or create, your own lead capture page, as well as create your own, or import the entire email series that will be used to explain this strategy to your subscribers step-by-step automaticaly. This is a very effective tool to build your downlines in all of the sites that we will be using. Free members will still be able to have all of the strategy emails being sent to their subscribers, this will just be taking place via the Ultimate Downline System, instead of directly. Simply subscribe to the list at the bottom to receive all of the 'Import' codes.
(Note: The big benefit of starting to build your own list is both that it is an essential skill to have in order to earn online, as well as the fact that down the line you can promote ANY opportunity you want to your list of subscribers – even free members can send their downlines a few 'Broadcast' messages every month)
Step 4: We will later start sharing our capture pages on a few different traffic sites. The sites chosen are all in the Downline Builder and will provide both good quality traffic, as well as reward us in some shape or form for our time spent on the sites themselves. These initial traffic sites will include LeadsLeap; Infinity Traffic Boost; Infinity Mailer Boost and Website Traffic Rewards (EasyHits4U and HungryForHits are optional). There are literally hundreds of traffic sites out there, but I have found that focusing on just a few good ones to start off with get much better results.
Step 5: Join Infinity Mailer Boost via the Downline Builder and start reading some emails on there daily in order to build-up credits and start earning some satoshi (BTC) at the same time. You will receive a 'share' for every 10 emails read. The value of each share fluctuates with the price of BTC and gets added to your account balances the next day. We will soon start advertising our capture pages on here.
Step 6: Join Infinity Traffic Boost via the Downline Builder and start surfing some ads on there daily in order to build-up credits and start earning some satoshi (BTC) at the same time. You will receive a 'share' for every 10 sites surfed. The value of each share fluctuates with the price of BTC and gets added to your account balances the next day. We will soon start advertising our capture pages on here as well.
Step 7: Join Website Traffic Rewards via the Downline Builder and start reading some on-site emails and ads in order to build-up advertising credits. We will be using the free mailer option every 3 days (as free members). You will also earn 10 cents daily just for logging-in, and you can earn additional cash and advertising while viewing ads — all of this funding can then be used to purchase upgrades and advertising on the site.
Step 8: Start logging into LeadsLeap daily and surf some sites on there. Surf a minimum of 10 ads daily in order to qualify for the 'Daily Active Bonus' cash reward. You can also use your earned credits to advertise, or to 'enchash' them from money. Upgraded members earn more on both fronts, but free members earn from these methods as well.
Step 9: (Optional:) Join EasyHits4U and HungryForHits as additional initial advertising sources. Start surfing and building up some credits on them as well.
Step 10: Remember the initial $10 we earned in Step 2, we will now be putting that too good use by purchasing quality advertising.
(Note: There is no time limit or restriction on when you should reach the initial $10 mark, everyone works on their own pace. If it takes you a bit longer, use that time to build-up more advertising credits on the sites listed above so long. The main idea here is that we start this process without using any funds out-of-pocket).
Take Action: Take the first $10 earned and purchase a Traffic Package One 1 (TPO1), or maybe even TPO2 package dependent on the current BTC price at the time, over at Infinity Mailer Boost. This will provide you with a bucket load of credits to use for advertising, as well as allow you to earn up to 80% commissions when your referrals also starting buying any of the TPO packages.
Step 11: Start promoting those capture pages and building those lists! Our goal here is to start getting people to register under you and also to start following this system. This can be done by either getting them to join Ultimate Downline System under you, or as upgraded LeadsLeap members you can import and run this strategy email series on complete autopilot on its own as well (or better yet, do both!). This is the key to this strategy working. You have the right tools and system in place now, just remain patient while your advertising efforts slowly starts to attract the right people.
Start using all of your advertising credits already built-up to advertise your capture page, via direct ads or emails, on all of the traffic sites joined so far which include LeadsLeap; Infinity Traffic Boost; Infinity Mailer Boost; Website Traffic Rewards; EasyHits4U and HungryForHits.
Note: If you are upgraded on LeadsLeap, advertise the capture page under your 10 free 'Pro Ads' section as well that gives you 24/7 free traffic.
Step 12: Get 12 TPO sales on Infinity Mailer Boost – this will equal to around $100 in earnings. Depending on how your advertising efforts are going this might happen relatively quickly, or take a bit longer. Just remain patient with the process and keep advertising those capture pages. The results will eventually follow.
Big picture to keep in mind — The first 12 people that join your list, or sign up to UDS under your, will not necessarily start, or want to follow this spesific strategy. It might take 100 people or more to get the right 12 people to see the potential in this and follow through, BUT you are still getting all of those people onto your list, which means you might be building your downlines in other sites, and you can advertise ANY OTHER EARNING OPPORTUNITY to them down the road.
Step 13: Turning $100 into $1000. There are 2 preferred options to achieve this:
1:) Go over to Elite List Building and register on there (via Downline Builder) and use the funds to purchase a VIP Lifetime Upgrade ($97). This comes with many perks and qualifies you for high commissions.
(Note: Why choose Elite List Building? Well, the site is run by a great admin and very successful online marketer in Ellie Murphy, whom I have learnt a lot from through the years and whose brainchild this particular strategy actually is. There is a lot to learn from her site and her groups as well, so this also provides additional and invaluable value to your membership).
2:) Purchase a VIP Lifetime Upgrade here at Ultimate Downline System ($80).
Step 14: Trust in the process and allow your advertising to start paying off. As people also start following the strategy they will eventually also get to the point where they have enough funds to buy VIP upgrades themselves. The math below roughly indicates how to get to the magic $1000 mark. Of course you can also use a combination of both upgrades to earn commissions, or later use some profits from the one to fund the other VIP upgrade. These upgrades are lifetime and earning potential on each of them is virtually limitless.
Elite List Building: 12 sales x $85 (commission per sale) = $1,020
Ultimate Downline System: 16 sales x $64 (commission per sale) = $1,024
To also receive a series of daily emails which sets out the strategy in more detail please subscribe below.
(A special thanks to Ellie Murphy over at Elite List Building for being a big inspiration behind this strategy. Please go and support this great site and visit her Facebook page as well. There is lots to learn! Link to Elite List Building can be found within the Downline Builder.)
NB Disclaimer: Just a clear reminder that all of these strategies is not financial advise in any way, shape or form. These are purely suggestions on how to use the various earning sites strategically. The world of online earning is ever-changing, and although I will always try and keep the site as up-to-date as possible with currently paying and trusted sites only, any online site can go bust, be hacked or stop paying at any time without any prior notice. It is unfortunately the downside of this great industry. That said, to mitigate the risk as far as possible, the sites listed are chosen carefully and between the strategies the risk is being spread out pretty well. It is much easier to replace and recover from one earning site going down out of 40 or 50, than if you were only exposed and building downlines in 5-10 sites for example.